This week I introduced commonplacing to my high school students at our local homeschool community. In preparation, I was deeply inspired and instructed by Jenny Rallens' series of posts on commonplacing, which, unfortunately, are no longer online.
In this post, I am sharing why I decided to use commonplacing with my children and students, how I prepared for and implemented the introductory lesson, according to Jenny Rallens' method, and how I made use of atmosphere and circumstances to make this first encounter memorable and beautiful.
I knew I wanted to teach commonplacing to my students for several reasons. First, in the course of teaching literature, I have noticed varying levels of difficulty among students in learning to think deeply and in a focused manner as we read. We live in a culture where everything is demanding our attention and where restful attention to any one thing is counter-cultural and out of sync with most of our habits.
As I read through Jenny's posts, I realized that commonplacing is one of the solutions to this problem, in addition to all the other many benefits of commonplacing.
To begin, I did my research, created my commonplace book, and put in some time preparing to teach the introductory lesson.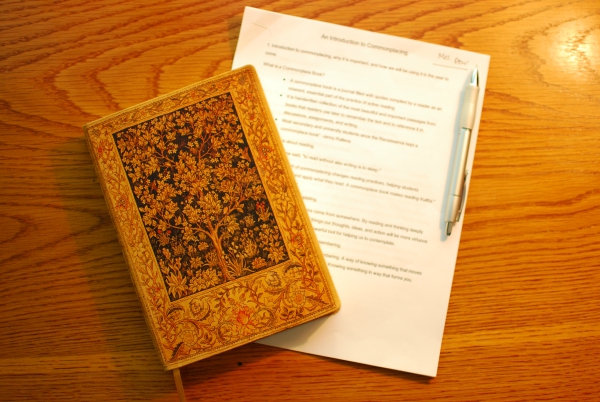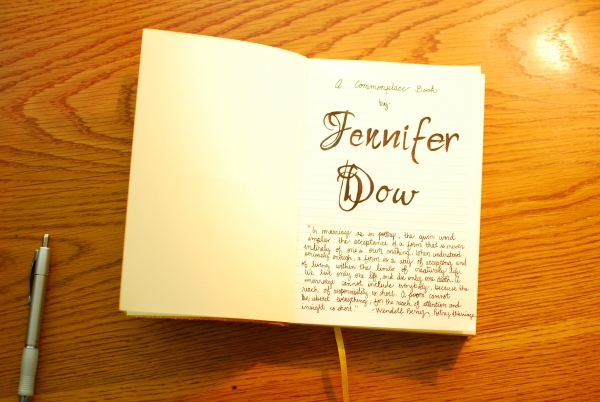 For the research, I have used Jenny Rallens' series almost entirely. I read through post one of her series and made my notes accordingly. Since I am just learning, I decided just to follow her example throughout this first encounter with commonplacing. We learn by imitation, right?
As I read, I made notes for what my students would need to do first, second, and third. This became a guide I handed out to each student. I also processed through what I would need to share and made note of that.
I typed out a guide for my students so instructions would be clear and so that if they did not finish getting their commonplace books set up in the class. They would have fitting instructions to complete it at home. I followed the pattern and suggestions that Jenny Rallens lays out. I simply wrote it out, so it speaks directly to the students. Jenny's posts are speaking directly to the teacher or parent.
We began our discussion talking about what a commonplace book was and what its relationship was to reading and writing. We talked about how commonplacing and writing are essential components of reading closely and deeply. We also talked about the history of the commonplace notebook.
I used the following headings to discuss commonplacing.
Commonplacing is about reading
Commonplacing is about writing
Commonplacing is about remembering
Commonplacing is about relationships
We talked about each one and showed the relationship between commonplacing and these items.
Next, we went into how to set up the commonplace notebook and talked through several grammatical and formatting particulars. Since everyone in my class comes from different homes who use a variety of things, I wanted to make sure I did not assume what they knew. Furthermore, I wanted to make sure everyone had what they needed for success. Jenny mentions some of these items in her post. I added a couple things I thought my students may still be in need of knowing. Including Ibid, abbreviations for pages, page, and verses, and rules for ellipsis and square brackets. In the guide, I gave them typed out definitions for the grammatical and formatting specifics and gave examples of how to use them. Finally, the guide was completed with two examples from the literature we had already been reading.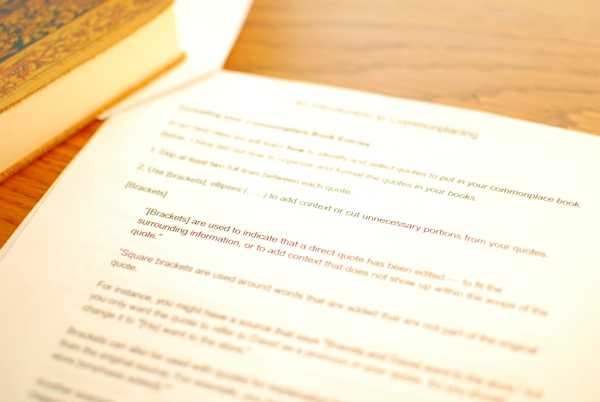 Finally, I wanted to make sure the experience of commonplace was beautiful and almost sacred. I wanted to hold it up as a worthy endeavor we could all look forward to for the year to come.
I began with setting the table a simple runner and candles. I also made sure to play beautiful music in the background. We had been studying Handel in composer study, so I choose Handel's Water Music for our soundtrack.
Next, I made the most of the opportunity our literature discussion had provided us. We had just finished reading Gullivers Travels, and the main question we were asking is 'what makes us human.' There was one particular quote that spoke not only to this theme but also to commonplacing. Therefore, I transitioned from our literature discussion to our commonplace introduction using the following quote.
"I began to think that this house must belong to someone of great note among them, because there appeared so much ceremony before I could gain admittance." – Jonathan Swift, Gulliver's Travels, pp. 201-202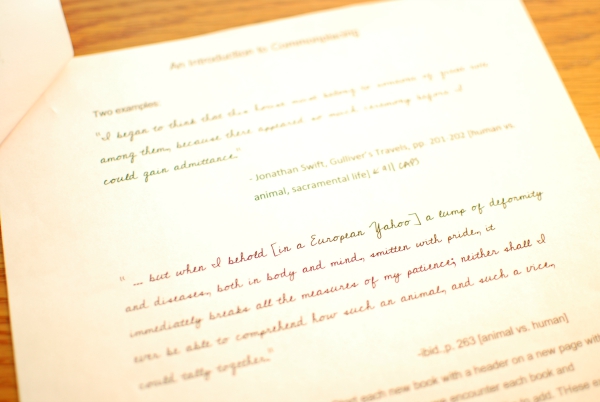 We discussed ceremony and how part of what makes us human is that we participate in ceremony. In response to our discussion and reading, we had a ceremony of our own. It was a sort of invitation ceremony to the world of commonplacing. I passed around a box and told each student to choose two pens, a black and a blue one. I told them these were their special pens to use as they too entered into the world of commonplacing. We then transitioned to our introductory discussion as outlined above. It wasn't an elaborate ceremony, but it was just right for our purposes.
If I had it to do over again, I would probably add more symbolism to choosing their pens but I'll put that in my notes for next time. I encourage you to be creative in coming up with some way to invite students to commonplacing. The invitation is one the most important stages in the teaching process.
One of the things Mrs. Rallens suggested was to use beautiful handwriting to embellish the name page and the title page. I took it upon myself to print out several lettering styles. I chose handful of beautiful fonts that were fairly simple to imitate and printed out the alphabet large enough so students could see them and imitate them. I spread them on the table so students could choose and imitate their favorite.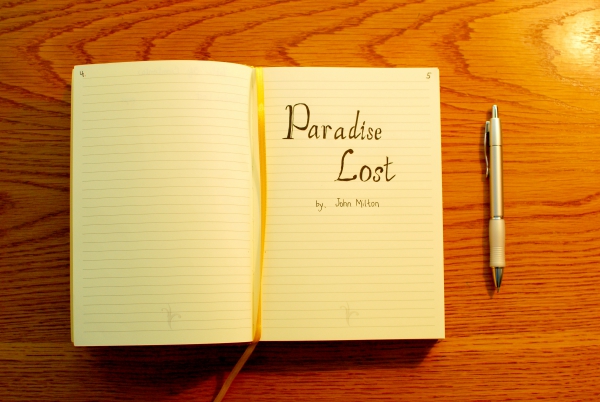 If students have received training in calligraphy or lettering, they could use those skills as well. It is important to remember that lettering is a separate skill. If students have not received any instruction in this skill, it could potentially be a stress point. Make sure to be aware of their abilities in this area before assigning what kind lettering they must do. I like Jenny's suggestion, keep things classy, beautiful, and neat.
All in all, I think our introduction to commonplacing was a wonderful experience, and I'm looking forward to next week where I follow Jenny's advice and teach them how to choose appropriate commonplace entries. I will be sure to keep you updated.
Regardless of whether it's just you and your child, a group at homeschool co-op, or a more formal classroom setting this is a great way to think about and introduce commonplacing.
Are you already using commonplaces in some way? I'd love to hear how in the comments.
Expanding wisdom, extending grace,
Jennifer