The Classical Liberating Arts are a vehicle that ushers humans toward deep healing and transformation. It is the birthright of every living soul to encounter this transformation and flourish. Sure, students who learn this way will have an impressive transcript, be college-ready, and shine in the workforce, but they will, more importantly, become more themselves, notice the humanity of others, seek understanding instead of remaining in ignorance, and rule themselves like the best of kings and queens. At the end of the day, this restructuring of priorities and a focus on the true, good, and beautiful leads to a life of wholeness and fulfillment, a life of "more than we could ask or imagine."
At Paideia, we provide a free and inclusive space for all who enter. We don't care so much about being "classical" enough, in the ivory tower sense, come as you are. We have learned that classical doesn't have to look buttoned-up, ethnocentric, or elitist to be authentic and transformative. Whether you are a tutor, teacher (at home or school), nanny, lifelong student, or a single working mom + night-time tutor; whether you have no degree or six degrees, are from the city or the country, like Bach or 2Pac, wear bowties or hippie dresses, have never taught a day in your life, or are a professor… If you want to master the art of classical teaching, you can learn something here that works for your life and practice.
Core Values
Honor & Dignity

Honor over shame, every day of the week. We believe that each person has innate dignity and is filled with divine light. We seek to love our neighbors by noticing and respecting the light in them while also allowing others to see the light in us. Because we each have this light, we know truth, goodness, and beauty may be found in any book, culture, or person, whether it be an ancient liturgy, a child, a tribal story, an old poet, or a modern-day musician. Seek to understand. Invite rather than impose.
Form

We celebrate tradition and form. At Paideia, we honor this reality by choosing to align ourselves with forms that have stood the test of time and honor the dignity of every student, teacher, and subject/content area we teach. We acknowledge that we are all communal beings that find joy in coming together around the ceremony, the table, and cultural traditions.
Inclusive

We deeply value an inclusive atmosphere. Rather than a specific nation, culture, political agenda, or religious tradition, we embrace and learn from the literature, art, and customs across the Globe and among many nations, groups, and people.

We believe the classical liberating arts are a space of common ground and dignity for every human soul and no one group or culture owns it. Our community is made up of people from many nations, cultures, religious traditions, backgrounds, and lifestyles.
Hospitality

"The person who loves their dream of community will destroy community, but the person who loves those around them will create community." ― Dietrich Bonhoeffer

Hospitality is the act of loving and giving healing space to our neighbors, all of our neighbors, including ourselves. Hospitality is an embodiment of the belief that each person has innate dignity and is worthy of honor.

Hospitality is what makes a classical liberal arts education and its end goal come to pass. Through hospitality, we make space for each person to learn, heal, not-know, wrestle, experience victory and failure, discuss, and connect. It includes a lot of mess and mystery, beauty, form and freedom, courage, humility, and openness. Hospitality is the foundation for the trust and comfort required if we want to experience real learning, freedom, and healing. It is woven throughout every experience at Paideia, to the best of our ability.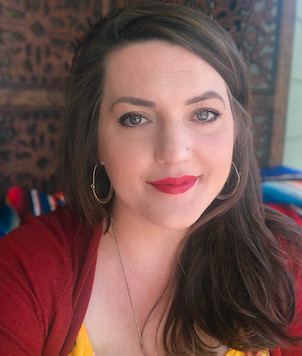 Jennifer Dow
Founder/CEO
Jennifer Dow is a classical teacher, coach to teachers and parents, and founder and CEO of the Paideia Fellowship, a company devoted to teaching students, teachers, and schools the classical liberating arts.
Jennifer, a CiRCE certified Master Classical Teacher, has taught the humanities, logic, rhetoric, and the fine arts since 2009 throughout local and online schools, including the CiRCE Academy, St. Raphael School, and The Paideia Fellowship Homeschool Academy. 
Jennifer has coached hundreds of leaders in the art of teaching and leading. Her clients find that, after working with her, they have an understanding of the classical tradition that works on the ground level, trust in their practice as a teacher and leader, and greater levels of mastery in the art of teaching the classical liberal arts. She is a member of the Charlotte Center for Humanities and Civic Imagination, where she leads the marketing and communications efforts.