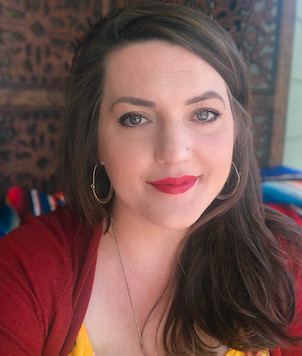 Teaching the Classical Liberating Arts
The Classical Liberating Arts are a vehicle that ushers humans toward deep healing and transformation. It is the birthright of every living soul to encounter this transformation and flourish. Sure, students who learn this way will have an impressive transcript, be college-ready, and shine in the workforce, but they will, more importantly, become more themselves, notice the humanity of others, seek understanding instead of remaining in ignorance, and rule themselves like the best of kings and queens. At the end of the day, this restructuring of priorities and a focus on the true, good, and beautiful leads to a life of wholeness and fulfillment, a life of "more than we could ask or imagine."

Jennifer R Dow
Jennifer Dow is a classical teacher, consultant, and artist. Jennifer has completed the CiRCE Apprenticeship as a CiRCE certified Classical Teacher, is currently pursuing her masters in the liberal arts, and has taught humanities, logic, rhetoric, and the fine arts since 2009. She is the founder and director of Paideia Academics, an organization devoted to training new classical educators how to teach the classical liberal arts.
Jennifer's published works and podcast appearances can be seen across the web. Jennifer was a contributing author for The Lost Tools of Writing Level 1, published by The CiRCE Institute, and former co-host of The Classical Homeschool Podcast. Jennifer has spoken at dozens of events across the nation on how to encounter human flourishing through the classical liberal arts. Currently, Jennifer is writing her first book about the journey of becoming a classical teacher. Her research interests include classical rhetoric, classical pedagogy, world mythology, the intersection between education and healing, and how we find belonging on this side of eternity.
Jennifer, an Orthodox Christian, lives in North Carolina with her daughter. She enjoys spoken word poetry, trying her hand at fancy French food, collecting more books than she'll ever read, and sauntering about in nature.
Services
Whether you are an individual teacher looking to master your craft of classical teaching or a school looking for support with curriculum, teacher training, and communications, we can help.
Learn about our services, coaching, and consulting solutions here.
If you are looking for our free monthly Classical Educators reading group, find more information here: Join the Paideia Nights Reading Group
Custom Consulting & Speaking

Jennifer is available for the following:

Speaking at your event, conference, workshop, or retreat.
Teacher training at your school or learning community.
Training for your leadership team or administration around classical leadership, and creating a unified classical culture.
One-on-One and small group coaching related to classical teaching and classical leadership.

Schedule a free consultation to find out how we can help your community flourish.
The Fellowship: A Classical Teacher Coaching Program

The Fellowship is a year-long coaching program for classical teachers at home and school.
The Paideia Fellowship Homeschool Academy

The Paideia Fellowship Online Homeschool Academy offers a thorough and restful classical humanities program taught by skilled and loving teachers so you can breathe easy knowing your child is learning, completing their courses, and growing in wisdom and virtue… all while at home. The online program integrates history, literature, rhetoric, writing, logic, oratory, and philosophy into one complete and cohesive program.
The Five Realms of Becoming a Classical Teacher

The Five RealmsTM is a framework for understanding and mastering the work, mindsets, and skills an educator moves through in order to grow as a classical teacher. The Five Realms draws deeply on the tradition and brings it to life in a way that works in modern learning environments. The practice of the Five Realms works in homeschooling, public schools, private schools, and across all socio-economic, geographical, religious, and cultural spaces.

Forget the red tape, master the art, and flourish in the classroom and your community.
Lectures, Workshops, & Colloquia
Access example lectures, podcast interviews, and workshops here.
Mirror, Mystery, & Manifestation: Greek, Hebraic, and Modern Conceptions of Glory and What it Means for Classical Teaching), July 2021, CiRCE National Conference
A Pattern for Restful Teaching: From the Poetry of Wendell Berry, September 2020, Get to Know Scholé Series
Guest Lecturer, Classical Education at Home: Foundations; Classical Education at Home: Curriculum and Pedagogy; The Practice of Scholé; Scholé Communities Leadership, ClassicalU, June 2020
What is Classical Education? Dispelling Common Classical Education Myths, January 2020, Thriving Students Series
Reclaiming Rhetoric as the Pursuit & Practice of Love, August 2019, CiRCE Lecture Series
Friendship: A Flexible Form for Teaching & Learning; Conference Q&A Panel; 2019 CiRCE National Conference
A Sacred Journey: Friendship as the Form of Learning; 2019 CiRCE Regional Conference
Silencing the Sirens: Odysseus & the Sirens; 2019 Scholé Groups Retreat, Classical Academic Press
Reading Relationally; Creating Thriving Classical Communities; 2018 St. Emmelia Conference
How to Teach the Humanities in Fifth-Twelfth Grades; A Paradigm for Teaching Anything; 2018 & 2017 Paideia Fellowship Conference
Stages of Learning; A Fairy Tale Journey: Finding the Nightingale; 2017 Classical Education Simplified Conference
How to Teach Classically; 2016 NCHE Thrive Conference
How to Teach Nature Study; The History of Classical Education; A Fairy Tale Journey: Finding the Nightingale; 2016 Homeschooling from Rest Retreat
The Five Elements of Classical Education; 2015 HINTS Book Fair