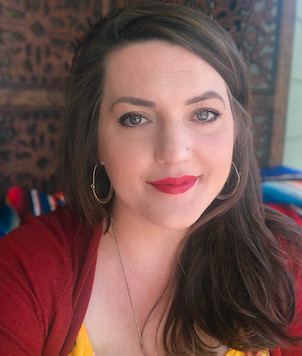 Teaching the Classical Liberating Arts
The Classical Liberating Arts are a vehicle that ushers humans toward deep healing and transformation. It is the birthright of every living soul to encounter this transformation and flourish. Sure, students who learn this way will have an impressive transcript, be college-ready, and shine in the workforce, but they will, more importantly, become more themselves, notice the humanity of others, seek understanding instead of remaining in ignorance, and rule themselves like the best of kings and queens. At the end of the day, this restructuring of priorities and a focus on the true, good, and beautiful leads to a life of wholeness and fulfillment, a life of "more than we could ask or imagine."

Jennifer R Dow
Jennifer Dow is a classical teacher, coach to classical teachers, leaders, and parents, and founder and CEO of the Paideia Fellowship, a company devoted to teaching students, teachers, and schools the classical liberating arts.
Jennifer, a CiRCE certified Master Classical Teacher, has taught the humanities, logic, rhetoric, and the fine arts since 2009 throughout local and online schools, including the CiRCE Academy, St. Raphael School, and The Paideia Fellowship Homeschool Academy.
Jennifer has coached hundreds of leaders in the art of teaching and leading. She is a member of the Charlotte Center for Humanities and Civic Imagination, where she leads the marketing and communications efforts. Her clients find that, after working with her, they have an understanding of the classical tradition that works on the ground level, trust in their practice as a teacher and leader, and greater levels of mastery in the art of teaching the classical liberal arts.
Jenifer's approach to coaching has a dual focus: forms + mindset. Coaching is all about externalizing an internal process. You can have the best form or system in the world, but if it is not animated with the right mindset it will fall flat and prove ineffective. See her in action in her talk "A Pattern for Restful Teaching: From the Poetry of Wendell Berry" (Watch for Free).

She has published dozens of articles across the web and is a sought-after speaker on podcasts and at conferences on the topics of teaching, leading, and building holistic and healing learning environments in our homes, classrooms, and companies. Some of the places you can find her interviews are The Classical Homeschool Podcast, Afterthoughts, the CiRCE blog, Your Morning Basket Podcast, and The CiRCE Institute Podcast Network. A complete list of past speaking events and interviews can be found below.
Jennifer's current research includes the role of friendship in the learning environment, building and sustaining classical inclusive communities, and the classical liberating arts. Currently, Jennifer is completing her first book, a memoir about the journey of becoming a classical teacher.
Jennifer lives in North Carolina with her three children. She enjoys the arts (domestic and fine), cycling, Christian mysticism, yoga, collecting more books than she'll ever read, and sauntering about in nature.
Services
Whether you are an individual teacher looking to master your craft of classical teaching or a school or community looking for a truly liberating classical education experience for your students, we can support you in achieving the vision you have for your school.
Learn about our services, coaching, and consulting solutions here.
Custom Consulting & Coaching

Jennifer is available for:

Speaking at your event, conference, workshop, or retreat.
Teacher training at your school or learning community.
Training for your leadership team or administration around classical leadership, messaging/marketing, and creating. a unified classical culture.
One-on-One and small group coaching realted to classical teaching and classical leadership.

Schedule a free consultation to find out how we can help your community flourish.
The Fellowship: A Classical Teacher Coaching Program

The Fellowship is a year-long coaching program for classical teachers at home and school.
The Paideia Fellowship Homeschool Academy

The Paideia Fellowship Online Homeschool Academy offers a thorough and restful classical humanities program taught by skilled and loving teachers so you can breathe easy knowing your child is learning, completing their courses, and growing in wisdom and virtue… all while at home.
The Five Realms of Becoming a Classical Teacher

The Five RealmsTM is a framework for understanding and mastering the work, mindsets, and skills an educator moves through in order to grow as a classical teacher. The Five Realms draws deeply on the tradition and brings it to life in a way that works in modern learning environments. The practice of the Five Realms works in homeschooling, public schools, private schools, and across all socio-economic, geographical, religious, and cultural spaces.

Forget the red tape, master the art, and flourish in the classroom and your community.
Past Talks, Lectures, & Keynotes
View a complete list of talks, lectures, and podcast appearances with links for listening here.
2021 CiRCE National Conference, A Contemplation of Glory: Mirror, Mystery, and Manifestation
September 2020, Classical Academic Press' Speaker Series. Wendell Berry & The Practice of Scholé
January 2020, Thriving Students Series. What is Classical Education? + Dispelling Common Classical Education Myths.
2019, August CiRCE Lecture Series. 'Reclaiming Rhetoric as the Pursuit and Practice of Love'
2019, CiRCE National Conference: A Contemplation of Form, 'Friendship: A Flexible Form for Teaching & Learning'
2019, CiRCE Regional Conference 'A Sacred Journey: Teaching & Learning as the Journey of Friendship'
2019 Scholé Groups Retreat: Silencing the Sirens, 'Odysseus & the Sirens: Identifying & Overcoming That Which Keeps us from Home'
2018 St. Emmelia Orthodox Homeschool Conference-South, 'Reading Relationally', 'Creating Thriving Classical Communities' with Julie Dreher
2018 Paideia Fellowship Classical Teaching Conference, 'Grammar, Logic, and Rhetoric as the form of teaching in the Humanities' and 'Immersion Workshop: How to Teach the Humanities in Middle & High School'
2017 Paideia Fellowship Classical Teaching Conference, My Journey: On Becoming a Classical Teacher and How to Teach Rhetoric through Theater & Shakespeare: An Immersion Workshop
2017 Classical Education Simplified Conference, The Nightingale: A Tale of Truth, Goodness, & Beauty and The Stages of a Relationship through Reading
2016 Thrive! NCHE Conference, How to Teach Classically
2016 Homeschooling from Rest Mom's Retreat in Seattle, The Story of Classical Education, Nature Study Immersion Workshop, and The Nightingale: A Tale of Truth Goodness, & Beauty
2015 HINTS Bookfair, How to Teach Classically: Socratic & Mimetic Teaching and The Five Elements of Classical Homeschooling