Speaking & Publications
Jennifer Patterson is a classical teacher, consultant, and artist. Jennifer has taught humanities, logic, rhetoric, and the fine arts since 2009. She is the founder and executive director of Paideia Academics, an organization devoted to training classical educators how to teach the classical liberal arts and develop a flourishing classical teaching practice.
Jennifer's published works, podcast appearances, and conference talks can be seen across the web. She is a CiRCE Institute-certified Master Teacher, and her research interests include classical rhetoric, classical pedagogy, world mythology, the intersection between education and healing, and how we find belonging on this side of eternity.
Jennifer lives in North Carolina and enjoys spoken word poetry, fine cooking, collecting more books than she'll ever read, and sauntering about in nature.
Ms. Patterson serves as our Programs Director, teaches Rhetoric & Poetics I (Writing & Oratory) in the High School program, and is a visiting teacher in both Middle and High School.
Speaking & Publications
Angela Burke is a homeschooling mother, an enthusiastic teacher, and a lifelong lover of stories. She holds a B.A. in Social Sciences from the University of Washington and a Master of Humanities from the University of Dallas. She lives in a moss and fern-covered corner of Washington State with her three children and her husband. She loves friendships and flowers, and devotes time to growing both. She will not end a conversation if you bring up classical education, the incarnation, or your favorite book.
Mrs. Burke serves as our lead high school teacher. She teaches Rhetoric & Poetics II, Literature, and History in the High School Program.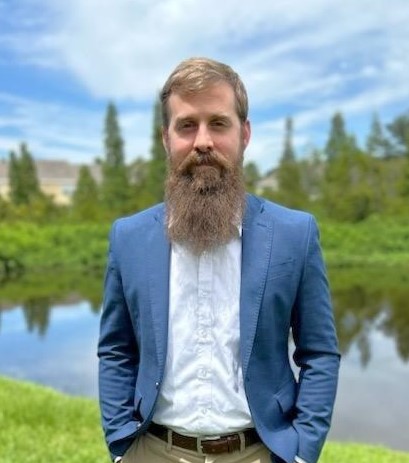 Speaking & Publications
Drew Mery lives in central Florida with his wife and three children.  He is a lover of the Great Books and the Great Ideas.  He especially loves wisdom literature, and regularly thinks of and writes down proverbial thoughts to assist in a life well lived.  He has over 10 years of professional experience in data analytics, as well as degrees in Humanities (MA, American Public University) and Biblical and Theological Studies (BSc, Liberty University).  While being a Reformed Christian, Drew nonetheless has a deep appreciation for the beauty found in the Orthodox Church and Roman Catholic Church, and of the wisdom contained in Catholic Social Teaching.  He is regularly edified from these Christian traditions.
While working on his Master's degree, Drew published a paper in CiRCE Institute's FORMA Journal wherein he compares the educational philosophies of Montaigne and Charlotte Mason: "Michel de Montaigne and Charlotte Mason: Two Peas in a School Pod". To find out more about some of the papers he wrote during the Humanities program, you may watch his short video presentation here.
Drew teaches Logic/Philosophy and American Government and Economics in the High School program.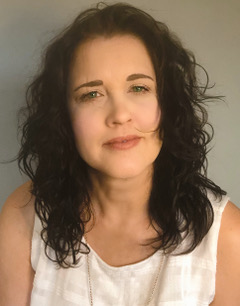 Deanna Martin lives in Pennsylvania with her husband and son. Deanna has over 20 years of experience in classical education and is convinced this kind of education is central to what causes us to flourish as humans.
As a classical education teacher, Deanna's experience includes teaching at home and in co-op and community settings. She has taught English grammar, writing, literature, history, science, math, nature study, art, beginner Latin, and geography.
This quote from Charlotte Mason expresses her view and passion for what we are up to as classical teachers. "Children are born persons…his education does not produce his mind. Our business is to give children the great ideas of life, of religion, history, science: but it is the ideas we must give clothed upon with facts as they occur, and must leave the child to deal with these as he so chooses."
Mrs. Martin is the lead middle school teacher and will teach literature, writing, and oratory.
Alex Kauffman is a former classroom educator, reading coach, homeschool mom, and serves on her local classical co-op board. She holds a B.A in Creative Writing from Florida State University and considers herself a lifelong learner, with a love of books. She believes Classical education is the way to cultivate beauty and wisdom in children, while pointing them to Christ.
Alex lives in North Florida with her husband and two children. She enjoys browsing bookstores, baking cupcakes, and having poetry tea time with her kids.
Mrs. Kauffman teaches history and logic/grammar in the Middle School Program.